Pernambuco - Creating Agency selection Brazilian Nurses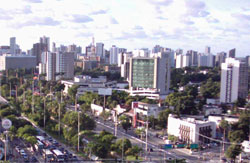 For Italian company leader in "Human Resources" with a turnover of 160 million has been carried out feasibility analysis, implementation and creation of an agency for the selection of staff nurses in the State of Pernambuco for the Italian market.
The results can be seen in Italian hospital systems by analyzing the Brazilian staff.
Presentation

This research study was carried out with the aim of analyzing the commercial viability and mode of implementation for the creation of a local personnel agency selection for the Italian market.

This document contains information about the area of Pernambuco, especially the metropolitan area of Recife, where he intends to create the agency, giving the following information:
• Figure local professional
• procedure for opening the company,
• taxation
• miscellaneous costs
•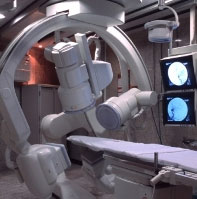 Institutions to support the project

The focus of this work is to give priority to Pernambuco, demonstrating that it is a state in constant growth, with an excellent infrastructure and high-quality professionals are not always well absorbed from the local market.
Pólo Médico Arranjo Produtivo de Pólo Médico
National reference in ophthalmology, cardiology and nell'ambulatorio general, the medical center of Pernambuco is composed of 320 public and private hospitals.

With about eight thousand beds and 12 thousand doctors, billing the sector is R $ 220 million per year and generates 120 thousand jobs. Recife has the largest relationships between doctors and the population of the country.

This provision places productive Pernambuco as a second position in Medical Excellence in the country. Recognition also comes with the conditions of the neighboring states that are responsible for 15% of the applicant's medical center.

The medical center now attracts an audience from all regions. Currently, it is the second medical center after Sao Paulo and USA 120 thousand employees, with over 72,000 employees in the metropolitan region of Recife (RMR).

The medical center is the largest contributor to the ISS in RMR, having a share around 13%. One other important fact is its capacity of creating jobs. Are generated, on average 5 jobs for every hospital bed, which tends to increase with the introduction of new technologies into the hospital.

Conclusion

Here are the positive factors in choosing Recife as the site of the Project:

1) Large number of professionals in the hospital sector (second largest city in Brazil)
2) low operational costs compared with the south by Brazil, which almost doubles the price
3) Support of local entities (Chamber of Commerce, Consulate, Dante Alighieri, Addiper)
4) Professionals in excess in the northeast who emigrate in the south of Brazil or the following foreign countries: United States, Portugal, Germany, France, Italy, Holland, Canada and Japan
5) Recife and Northeast are in full development compared to the states of central and southern Brazil and are therefore the catalytic center staff of several other regions and sectors
6) Taxation favorable to other areas in central and southern Brazil

Analyzing the factors presented in this work, we conclude that the area of Metropolitan Recife is extremely competitive and has many benefits over other states in central and southern Brazil where it aims to open a home for the draft local personnel selection for the Italian market.

  Ps. The project will compete with Rio de Janeiro had priority and the stage start-up became operational