Milan - The new Consul General of Brazil in Milan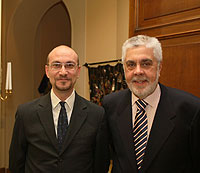 Meeting for a dinner party in Milan by Ambassador Luiz Henrique Pereira da Fonseca during Furniture Fair 2009.
The reason for the invitation was due to support from the development agency of the Brazilian Northeast project "Floresta Mobile" we had the pleasure of spending an interesting evening with some friends .. both old and new.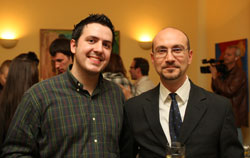 Presentation Editorial "Secom" of the new Consul General 
Despite the international financial crisis, the numbers of the Brazilian economy continues to indicate that Brazil is on the path of sustainable growth in the long term. The participation of the country as a major global player in strategic markets such as biofuels shows that Brazil is now ready to face the current economic challenges, so being able to help revitalize the global economy.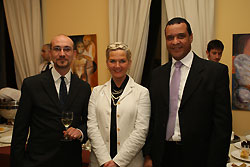 As a new console in office at the Consulate General of Brazil in Milan, I extend my wishes for a profitable business for entrepreneurs Italians and Brazilians hope that they will transform this moment of economic challenge in a solid opportunity for growth and development. 
Luiz Henrique Pereira da Fonseca 
Consul General