Milan - Opportunities Energy Technology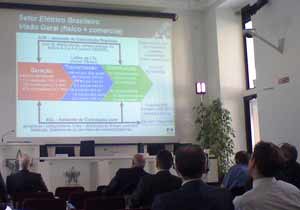 Conference on the opportunities' market in Brazil in the areas of energy technology and industrial automation, organized by ICE. 
Although if only guests of the forum we asked one thing to the Director of Aneela has destabilized the atmosphere.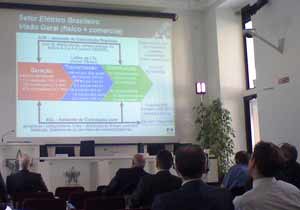 The report was interesting and actually  explained well what is the Brazilian reality and the various opportunities available in the market.

Were listed all the major current projects and some that will be presented to the future market "international calls"

In practice at the end of the presentation with usual final questions of ritual, after listening to  an empty theoretical questions, I wondered if it was possible a situation like that.

Strong from the past experiences in contact with the market for energy producers and the international calls I placed the following closed question (in Portuguese and I add a bit provocative).

It 'true that the proposed international calls from producers of electricity have been prepared 3 / 4 years before the publication with major suppliers in Brazil (about 3 or 4) and then tailormade for those companies that eventually win the band?

After a few seconds of waiting, the Director of Aneel with my surprise he said "that was not wrong what I said" ... confirming the question of this claim.

At that point everyone was wondering who I was  because no one knew me.

During the lunch was followed by contact persons present interested in understanding who I was.